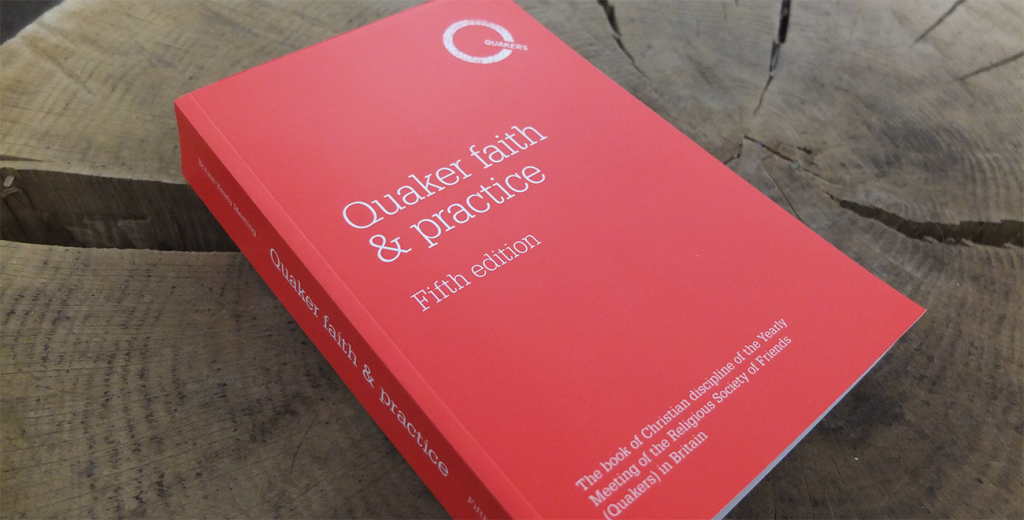 Our collective book of testimony, Quaker Faith and Practice is currently in the process of being updated. As part of this, Quaker Socialist Society will make a submission.
By way of preparation, last year we posted every single passage from the current 'Social Responsibility' chapter to social media, one per day, inviting people to 'like' or comment.

From this we were also able to identify a 'top 10' of most popular quotes from the current version as well as some themes from the comments, including the current under-representation of ethnic minorities and women in the text.

Subsequent discussion at the Quaker Socialist Committee has noted that much of the political and social activity of the Society of Friends since 1919 is skated over. Two of the most famous Quaker couples of the 20th century – namely Elizabeth and George Cadbury and Ada and Alfred Salter – are not quoted at all. The US civil rights leader Bayard Rustin is also notable by his absence from the text.
We are interested whether Sojourner Truth, Mohandas Gandhi or Martin Luther King could feature; although they were not Quakers, they all attended Quaker meetings at points in their lives and gave ministry which has inspired the social and spiritual witness of many Friends since.
The next step is to hear your ideas. We plan to bring a copy of our draft submission to the Quaker Socialist Society AGM in August, before which it needs to be considered and compiled by the committee. 

If you have a suggestion for our submission, please email quakersocialistsociety@gmail.comby 31 March 2020 or just let us know through our contact form.  

Remember you can also send examples of inspirational and helpful pieces of writing directly to the Britain Yearly Meeting Book of Disciple Revision group online here: https://forms.quaker.org.uk/qfp-idea/ or by emailing qfp@quaker.org.uk.